The Internet of Things (IoT) doesn't just mean using your smartphone to lock your front door anymore. The IoT industry is becoming more interesting as more industries see the value of connecting endpoints to help their business run more efficiently.
At the same time, more vendors are jumping on the bandwagon with products and services aimed at helping users get the most from data generated from their Internet-enabled endpoints. Here are our picks for the 10 coolest IoT products of 2015.
Google Brillo
This year, Google launched Brillo, its Android-based operating system for low-power IoT devices.
According to Google, Brillo has three components: the embedded operating system, core platform services, and a developer kit for building, testing and debugging. Open source-based Brillo will receive small updates every six weeks, and Brillo is currently available to interested developers via an early access program.
In other IoT-related news, Google's Nest Cam, the Web-connected security camera introduced in June, also received an update. The company has launched a second-generation camera this fall with new features, such as heating and hot water controls.
Samsung SmartCam
Samsung took aim at Google Nest this year when it expanded its camera portfolio with the US$190 SmartCam HD Plus.
The next-generation live streaming camera for home monitoring offers 1080p HD resolution with a 130-degree field of view, motion and sound alerts, as well as local storage and night vision up to 32 feet.
Should a loud noise occur or if movement by a person or animal is detected by the camera, users can be notified via push notifications to their mobile device. Users can watch the occurrence in real-time or instruct the camera to record for 30 seconds and replay the footage later.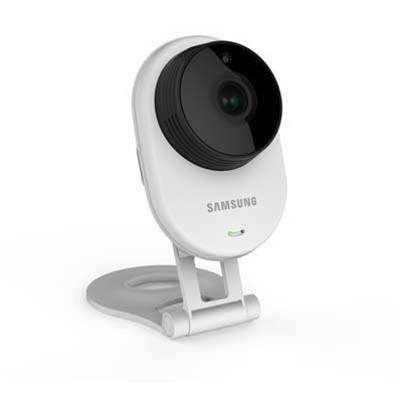 AT&T M2X Platform
Dallas-based telecommunications provider AT&T has been busy in the IoT space this year. In January, the carrier introduced its M2X cloud-based data storage service and management toolset. The platform lets businesses gather real-time data from connected endpoints within their environment. M2X also helps businesses translate the information into actionable data.
At its Partner Exchange Summit in Dallas this fall, AT&T said that while it can create components and products to capture big data, it's looking for solution provider partners to help turn these products into fully-baked IoT solutions.
Next: Cisco, Verizon and Intel
This article originally appeared at crn.com