Combine a technology market that is tearing up old business models like an out of control tornado and throw in the market damage done by rogue former government contractor Edward Snowden and you have what may well be the most treacherous terrain ever faced by technology CEOs.
With the market shaking implications of the Snowden scandal seeping into every nook and cranny of the marketplace, the CRN US Most Influential list this year is topped by not a technology CEO – but an outsider who turned the technology market upside down.
Snowden's hand grenade makes the impressive results driven by this year's class of the most influential technology executives even more impressive. Here then is our list of the Most Influential individuals in the technology industry.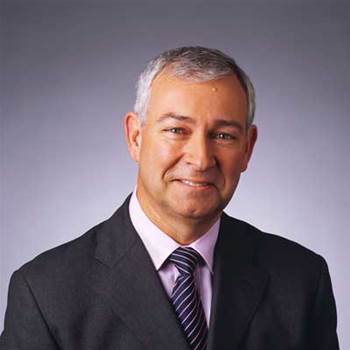 20 Alain Monie
CEO
Ingram Micro
Alain Monie has done the impossible—making the US$43 billion Santa Ana, Calif., behemoth more agile and indispensable to solution providers with a raft of strategic new cloud services including Ingram Micro's own hosted cloud service from its SoftCom acquisition. It's no surprise that Monie has fashioned a rebranding with a new logo touting Ingram as bringing the "promise of technology" to partners.
19 Mark McLaughlin
Chairman, President, CEO
Palo Alto Networks
Mark McLaughlin has made Palo Alto Networks what may well be the best-run and most partner-friendly security company in the business. That's no small matter in a speed-of-light market where channel commitment can change at the drop of a hat. Partners say McLaughlin and his team at the Santa Clara, Calif.-based company have consistently delivered technology, incentives and marketing support to power big gains in sales and profits for them.
18 Paul Maritz
CEO
Pivotal
Looking for another VMware-like, market-shaking paradigm shift? Look no further than Pivotal where Paul Maritz, software visionary and former VMware CEO, is sowing the seeds for a big data services powerhouse. One sign of the confidence in Maritz's technical and business smarts is a General Electric's US$105 million investment for a 10 percent stake in Palo Alto, Calif.-based Pivotal.
17 Ginni Rometty
Chairman, President, CEO
IBM
Ginni Rometty knows what needs to be done to make IBM a leader in the cloud, big data and analytics. And she's getting it done. Case in point is New York-based IBM's SoftLayer acquisition, which is paying off in big cloud computing gains with 86 percent year-over-year growth in the second quarter. Other big bets: the Apple partnership, the acquisition of Cloudant and an ambitious bid to commercialise IBM's famed Watson cognitive computing platform.
16 Marc Benioff
Chairman, CEO
Salesforce.com
Marc Benioff continues to keep one step ahead of competitors in the fast-moving cloud computing market. That means tailoring enterprise solutions for specific industries with equal industry and technology expertise and delivering new tools for the Salesforce.com mobile CRM platform. Fifteen years after founding the San Francisco-based company, Benioff is still running hard to reshape the cloud computing landscape.
15 Satya Nadella
CEO
Microsoft
When Satya Nadella took the top Microsoft job six months ago, he said the Redmond, Washington, giant must rediscover its soul. Microsoft is indeed a more imaginative, creative and focused company with Nadella at the helm. His mobile-first, cloud-first productivity and platform offensive already is paying off with a 147 percent increase in commercial cloud revenue in the company's fourth quarter ended 30 June.
14 Zach Nelson
President, CEO
NetSuite
Zach Nelson is the most underrated cloud computing executive in the business. No one has delivered more cloud computing apps that act as the financial backbone of more companies than NetSuite, San Mateo, California. And no one has backed it up with a more consistent and concentrated partner program. Nelson's latest move: the acquisition of Venda, an e-commerce provider that boosts NetSuite's presence in online retail.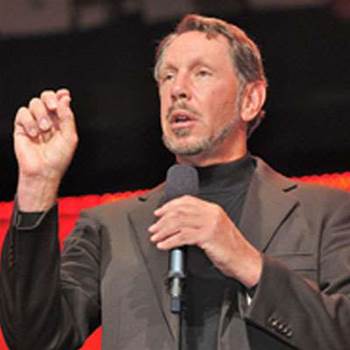 13 Larry Ellison
CEO
Oracle
Larry Ellison proves once again that nobody makes databases faster and more powerful. His latest creation from Redwood Shores, California-based Oracle: a 12c in-memory database that powers 100 to 1,000 times faster queries. The database is so fast that some beta customers thought the database was somehow "broken," boasts Ellison. Broken? No. Breaking the mold for databases and software entrepreneurs? Yes.
12 John Chambers
Chairman, CEO
Cisco System
Don't look now, but John Chambers is doing it again: taking Cisco to new heights with what is his biggest and boldest bet yet: the Internet of Things. Chambers says Cisco, San Jose, Calif., is the "disrupter" going on the offensive to make sure customers and partners get huge benefits from the Internet of Things revolution. His ability to drive a partner-centric culture that helps partner continually cross one technology chasm after another may be his ultimate contribution.
11 Larry Page
CEO
Google
Larry Page has made Google a more focused and partner-friendly company. Think of partners' big gains with Google Chromebooks, Google Apps software and the unstoppable Android operating system. Page is the ultimate cloud computing alchemist, combining software advances with market-changing dynamics to continually deliver bigger and bigger profits for partners and Mountain View, California-based Google.
Click to see the next page...