Chromebooks are rightly praised for their ultra-portability and lightweight operating systems, but choosing the right one can prove difficult. The choice available can seem daunting, with different weights, dimensions, screen sizes, brands... and that's before we even get onto performance and storage.
We've made things easy by rounding up what we consider to be the best Chromebooks on the market, from the top end performers to the budget bargains.
HP Chromebook 13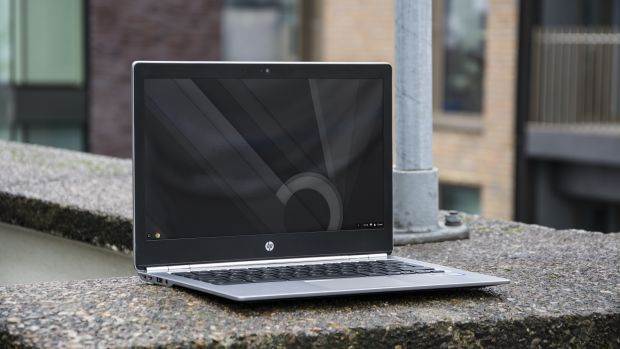 | | |
| --- | --- |
| Processor | Dual-core 0.9GHz Intel Core m3-6Y30 |
| Display | 13.3-inch 3200 x 1800 |
| RAM | 4GB |
| Dimensions | 319 x 219 x 12.7mm - 1.2kg |
| Storage | 32GB eMMC |
The HP Chromebook 13 has become somewhat of a poster child for devices built on Google's lightweight operating system. Not only is it a gorgeous looking machine with an excellent all-metal frame, its impressive hardware is capable of pumping out some of the highest scores we have seen in Chromebook testing - it even gives some Windows-based rivals a run for their money.
Let's be clear, that stellar performance and QHD screen comes at a price, which is still just above $1000 today. This makes it one of the most expensive Chromebooks you can buy, but if you're looking for the best around or want something with longevity, look no further than the HP Chromebook 13.
Acer Chromebook R11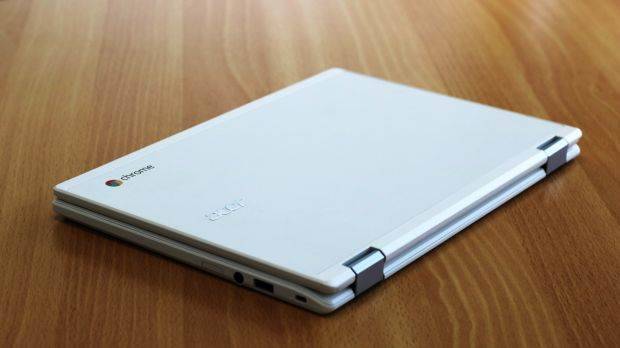 | | |
| --- | --- |
| Processor | Dual-core 1.6GHz Intel Celeron N3050 |
| Display | 11.6-inch 1366 x 768 |
| RAM | 2GB |
| Dimensions | 295 x 203 x 19.2mm - 1.2kg |
| Storage | 16GB eMMC |
The Acer Chromebook R11 is an unusual beast. At a price starting at $359, it should sit squarely in the range of those Chromebooks that look and feel budget, built with flimsy materials and plenty of cut corners. However, what you get is a device that is as refined as they come, offering an attractive design and, impressively, a touchscreen display with a 360-degree hinge.
Performance benchmarks produced average results, which is perfectly acceptable for a Chromebook at this price and spec. It will still last you a full day (eight hours and 42 minutes in tests), and is capable of handling day-to-day workloads. It is also the lightest and thinnest Chromebook on this list, providing some serious portability.
The entire experience screams value, and is certainly worth every penny, if not more. If you're looking for a budget 2-in-1 Chromebook, you won't find a device as refined as this one.
HP Chromebook 14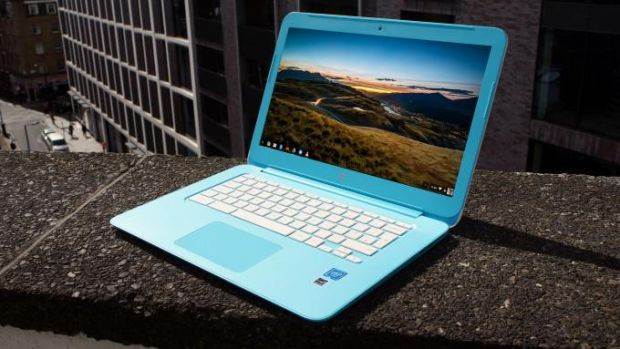 | | |
| --- | --- |
| Processor | Dual-core 2.16GHz Intel Celeron N2840 |
| Display | 14.1-inch 1366 x 768 |
| RAM | 4GB |
| Dimensions | 344 x 240 x 17.8mm - 1.7kg |
| Storage | 16GB eMMC |
HP's 2016 refresh of the Chromebook 14 essentially took the same design of the original, but then added some beefy new internals and a splash of colour to the keyboard surround. It uses the same Intel Celeron range, but now has a dual-core clocked at 2.16GHz, or 2.58GHz through Turbo Boost.
While it doesn't quite match the Chromebook 13 in terms of performance or display quality, it makes up for this with an excellent build quality that makes it feel reassuringly sturdy, and a decent battery life at nine hours 14 minutes. Aside from the fact it is a little large at 14.1-inch, the result is a model that takes all the best parts of its former version and adds some nice quality of life changes - we very much approve.
Toshiba Chromebook 2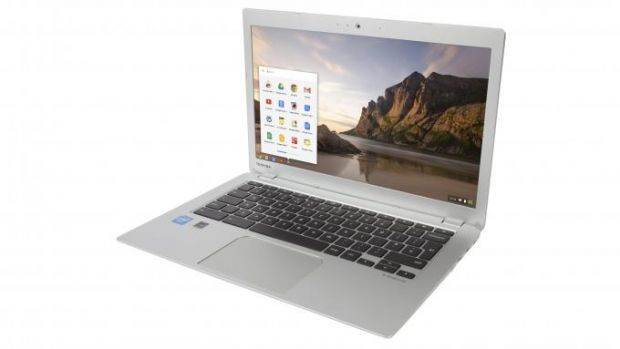 | | |
| --- | --- |
| Processor | Dual-core 2.16GHz Intel Celeron N2840 |
| Display | 13.3-inch 1920 x 1080 |
| RAM | 4GB |
| Dimensions | 320 x 214 x 19mm - 1.4kg |
| Storage | 16GB eMMC |
Although the Toshiba Chromebook 2 is beginning to age, it remains one of the best budget Chromebooks available. The Chromebook 2 comes with a 13.3-inch FHD screen, meaning you can easily multitask with dual windows without having to squash either of them down. It is also slightly larger than typical budget Chromebooks, and having that extra space makes everything a little more comfortable.
That added size naturally impacts portability somewhat, but at 1.35 kg it remains beautifully light. Naturally, performance is a little on the weak side, and with two USB ports, connectivity is fairly limited, but ultimately it is all about that excellent display.
Google Chromebook Pixel 2015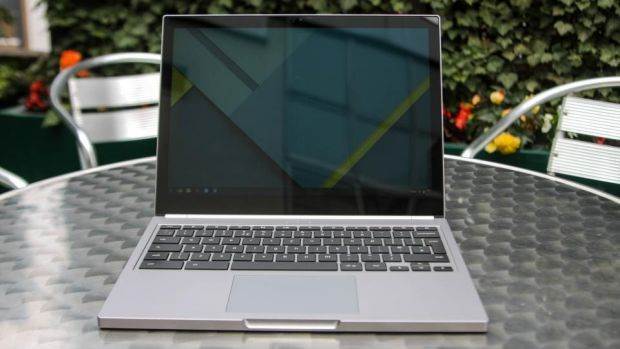 | | |
| --- | --- |
| Processor | Dual-core 2.2GHz Intel Core i5/i7-5500u |
| Display | 12.9-inch 2560 x 1700 |
| RAM | 8GB-16GB |
| Dimensions | 298 x 225 x 15mm - 1.5kg |
| Storage | 32GB eMMC |
When it first launched back in 2015, Google's Chromebook Pixel was one of the most refined Chromebook experiences on the market. Packed with an i5 or i7 processor and a mammoth 8GB or 16GB of RAM, performance is unsurprisingly nippy, yet its identifying feature is that superb 12.9-inch 2560 x 1700 display. It's light, durable, can last up to 11 hours on a single charge, and has a glass-coated touchpad that is a joy to use. The keyboard also features Chiclet keys that are complimented by backlighting that slowly fades away when you remove your hands.
Unfortunately, it feels as if Google went a little overboard packing so much high-powered hardware into a device that is meant to run a lightweight ChromeOS. Two years on, it is also beginning to show its age, and has been left by the wayside by HP's Chromebook 13 and its newer Core-m3 processor.
Acer Chromebook R13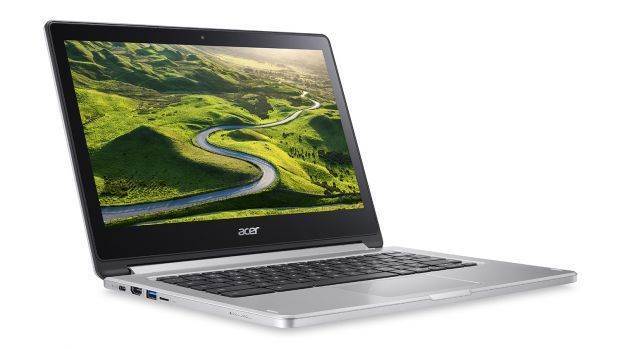 | | |
| --- | --- |
| Processor | MediaTek 2.1GHz MT8173 |
| Display | 13.3-inch 1920 x 1080 |
| RAM | 4GB |
| Dimensions | 326 x 228 x 15.5mm |
| Storage | 64GB eMMC |
The Acer R13 caters to users who want a lick of luxury in their Chromebook at a price that is still reasonable. It offers the same 2-in-1 experience of the excellent Acer R11, only with a full HD screen, a much improved battery life, and a generous amount of storage compared to rivals.
The R13 eked out a seriously impressive 12 hours and 35 minutes in our benchmark tests. If you are using this device for business, it will take anything you can throw at it and still have enough juice left over after a working day.
While performance was a little disappointing compared to rivals, it is still perfectly useable for day-to-day tasks. It is also one of the few models to support the testing of Android apps, although this is still only accessible through the Play Store beta channel.
For those users on the hunt for a well-rounded convertible Chromebook that offers a FHD screen, the R13 is a solid choice at this price.
Picture credits: Expert Reviews and IT Pro