Las Vegas is one of the world's most bizarre cities – rollercoasters on the outside of buildings, half-scale replicas of landmarks such as the Eiffel Tower, tourists spending days at a time on dollar-a-go slot machines – and every January it's made even weirder by 150,000 techies rolling into town for CES.
CES is the consumer electronics trade show that likes to believe it shapes the future of technology. To an extent it does, but it's also home to some weird inventions that have to be seen to be believed.
Here are my five bizarre picks. But you may disagree, believing some of the ideas here are indeed the future of technology. Let me know in the comments below.
A hovering speaker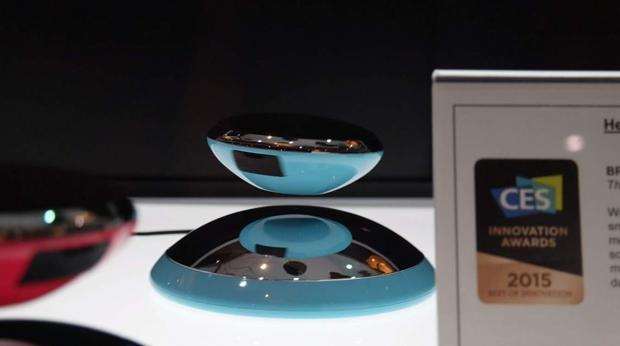 Now, to be fair, I didn't get my hands on this one: it was tucked away behind a glass display. But you get the idea from the picture, for the AIR2 is indeed a floating speaker. To quote the CES blurb: "The floating Bluetooth speaker levitates over its base and punches out very acoustic yet powerful sound".
Sadly I haven't yet a chance to hear it in action, and there's no price or release date to be found on the official site, but who cares when it looks so darn cool?
A set of connected pedals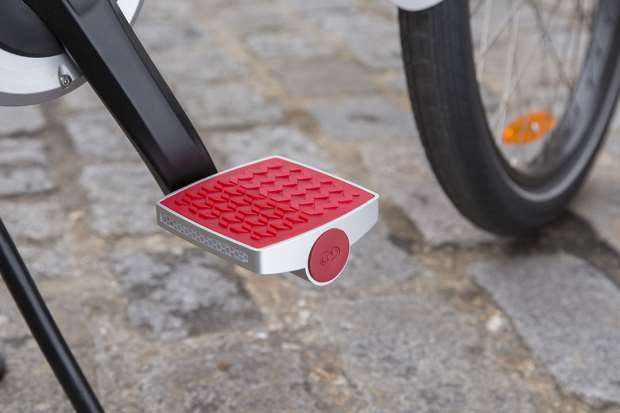 Forget connected fridges ordering top-ups of milk: connected pedals, I now realise, are the future. These French-made units replace the pair on your existing bike and then track where you've been, how many hills you've struggled up and your speed. No need for a GPS-enabled smartphone: it just syncs the information when you get back home.
Handily, you can also check exactly where your bike is at any time, via an app. This is one of the big selling points of the pedals, as they could act both as a deterrent and a way for police to work out where your stolen bike has ended up.
These are prototypes, I'm sorry to say, with the French startup behind them suggesting that they'll be released later this year… at some point. And no word yet on price. The disappointing thing for keen cyclists is the flat design shown here is all they currently have planned – there are no toe-clip or clipless versions as yet.
Next: more bizarre products from CES