Wearables are in the spotlight again now that Google parent Alphabet announced it is reinventing its flagship wearable, Google Glass Enterprise, with a new look and a new target audience in vertical markets.
In a recent report, market research firm IDC said that connected eyewear would grow at a 201.2 percent compound annual growth rate from 2016 to 2020, as optical wearables bring a "transformational shift" to select industries and job functions.
"Eyewear has a clear focus on the enterprise as it stands to complement or replace existing computing devices, particularly for workers in the field or on the factory floor," said Jitesh Ubrani, senior research analyst for IDC Mobile Device Trackers, in a statement.
Here are five useful enterprise-targeted wearables that will benefit vertical markets.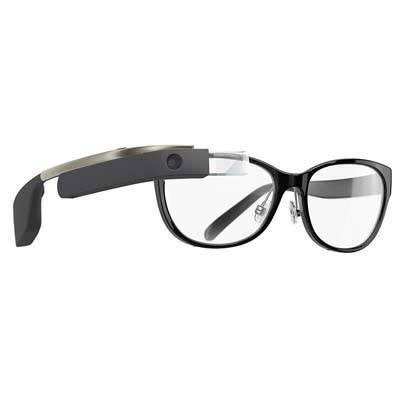 Google Glass Enterprise
Alphabet's new wearable is markedly different from its previous consumer-focused iteration in its target audience – enterprise vertical markets, most notably the manufacturing space.
On the hardware side, Google Glass Enterprise has made improvements to the design and hardware of the wearable so that it is now lightweight and comfortable for long term wear, especially among manufacturing workers.
Google Glass Enterprise now has modular electronics that can be attacked to any frame – including safety goggles for manufacturing floor employees. Also, the wearable has a better camera, with 8 megapixels instead of 5 megapixels, a faster processor and extended battery life.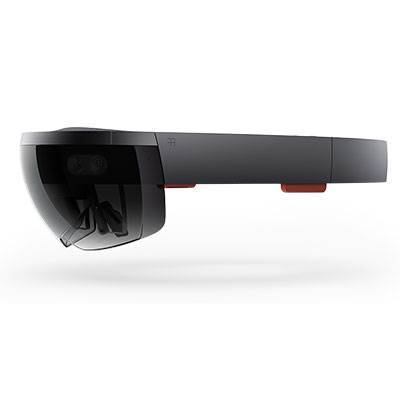 HoloLens
Microsoft, which has slated its HoloLens wearable for a similar target business group, in 2016 releasing the commercial suite for its wearables with enterprise features like added security and device management.
The headset is powered by processors managing the numerous sensors flooding through the device, such as central processing (CPU) and graphics processing (GPU) units, but also a Microsoft-developed holographic processing unit (HPU).
HoloLens serves as a display of augmented reality to users. This function enhances business-related duties, like collaboration and productivity improvements, and customer experiences in the retail setting.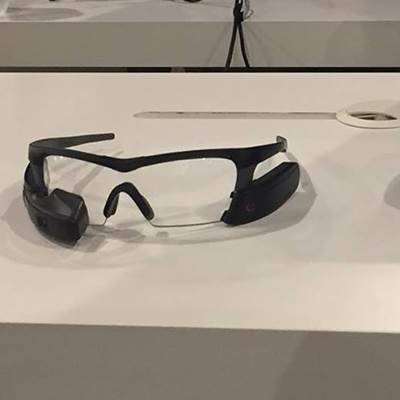 Recon Jet
Recon Jet, which Intel acquired in 2015, showed off its manufacturing solution for the connected workforce – augmented reality-based goggles to help workers on the manufacturing and industrial floor perform hands-free tasks easily. The glasses display features micro LCD and connectivity like Bluetooth, wi-fi, and GPS to offer users computing and software that help them view data, tasks and video calls while they're working. These connected goggles are currently on the market and available through Jet Pro distributors.
By wearing the Recon Jet Pro glasses, workers can help shorten task-completion times, accelerate employee training, and minimize downtime in the industrial market.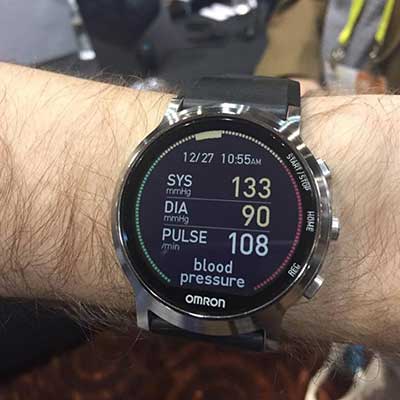 Omron Project Zero 2.0
Japan-based Omron, which specialises in wellness technology, showcased its next-generation prototype wearable, Project Zero 2.0, which is an ultra-compact wearable wrist device that measures blood pressure and tracks health data like sleep patterns.
While it looks like a wristwatch, this wearable is essentially a wrist blood pressure monitor that connects to a companion Omron app – so users can track and share vital data with their health-care providers. Omron Project Zero 2.0 features a rechargeable battery and lasts about a week on one charge. The wearable is still in its prototype stage, and its final specs and pricing will be released once FDA clearance has been received.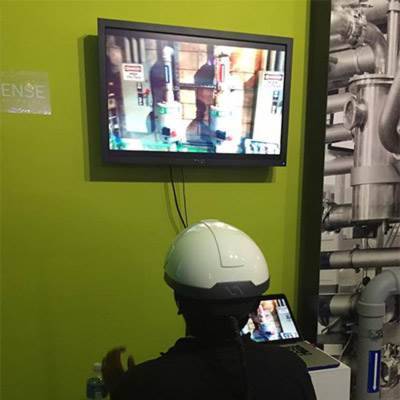 Daqri Smart Helmet
The Smart Helmet is currently shipping from Los Angeles-based manufacturer Daqri. Powered by an Intel Skylake Core m7 processor and Intel RealSense technology, coupled with an industrial grade 360-degree sensor array and 4-D augmented reality displays, this smart helmet notifies workers in the industrial space of potential dangers.
Daqri's human-machine interface inserts real-time information, such as work instructions, safety information, and mapping, to maximize productivity and safety for works in industrial settings.