With the arrival of the iPad Pro, choosing an iPad just got 33.3 percent trickier than before. You've there's a decision between the iPad mini 4, iPad Air 2 and the iPad Pro – and that's not even taking into consideration the fact that you can still buy the iPad mini 2, iPad mini 3 and the original iPad Air.
We've sorted through the specifications, benchmarks and prices of the whole Apple tablet family, and put together this guide.
iPad mini vs iPad Air vs iPad Pro: Design
The iPad comes in three sizes: small, medium and large. All three share the same design – sleek, rounded metal bodies cast with toughened glass displays – and they're all similarly thin, too, with the 6.9mm-thick iPad Pro proving only 0.8mm thicker than its smaller stablemates. If you're worried about one looking better than the other, then you shouldn't be. They're all rather handsome – although the iPad mini does have an air of cutesiness that its bigger brethren just can't match.
Indeed, the iPad mini 4 is the most pocketable of the bunch by far. At 6.1mm-thick, 20cm tall and weighing in at 299g, this compact iPad is perfect for someone who wants a tablet they can sling in a small bag, handbag or a (large) jacket pocket.
Given that it runs most of the same apps as its big brothers, you shouldn't worry too much about making the compromise in screen size – and especially not if you plan to take it everywhere you go.
However, if you already have a big-screened phone in your pocket, such as the iPhone 6 Plus or iPhone 6s Plus, then you may not find a 7.9in screen enough of an upwards leap to be really worthwhile.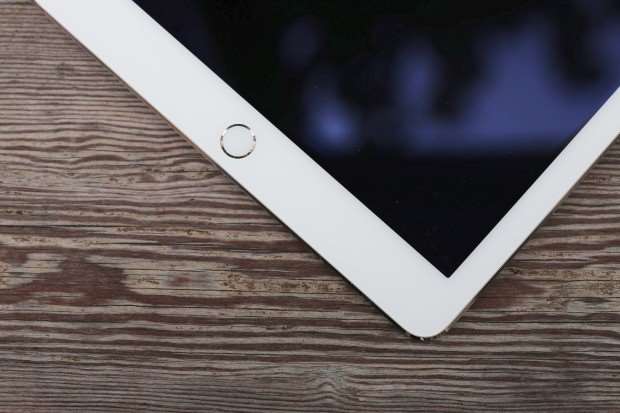 The 9.7in iPad Air 2 adds another 3.5cm to the mini 4's width, and is 4cm taller. At 437g, it's still pretty darn light, but it is that much more bulky to carry around – trust us, you're never going to get this in a jacket pocket.
You can get away with carrying it under your arm (although we'd recommend shelling out on a protective case, just to be on the safe side), but most people will want to pop the Air in a bag rather than have to handle it all-day.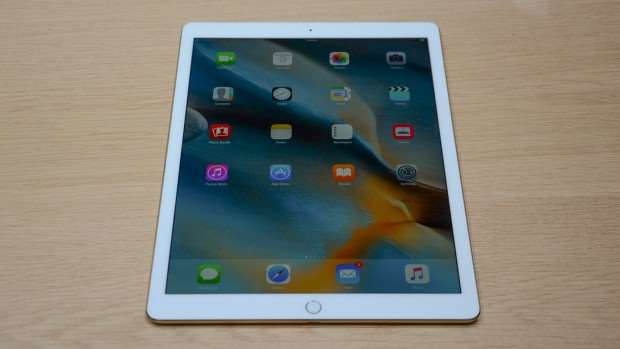 The iPad Pro. It's really, really big. As tablets go, it's absolutely massive. With a 12.9in screen, and weighing a far heftier 713g, the iPad Pro sacrifices portability for a screen that'll embarrass many laptops, and adds a range of accessories (magnetic keyboard and pressure-sensitive stylus, for instance) that make it much more suitable for serious work.
Think of it more as a laptop substitute, though, and it's actually pretty light and compact.
iPad mini vs iPad air vs iPad Pro: Display
To be honest, they're all very, very good. Since Apple upgraded the display on the iPad mini 4, the differences between the three devices mainly come down to size. The iPad mini does have the sharpest screen of the bunch (324ppi, if you're wondering), as it packs its pixels into a compact 7.9in screen, but you'll struggle to see a difference.
While the iPad Air 2 and iPad Pro have a slightly lower 264ppi, this will make no appreciable difference in everyday use. Whichever you choose, your eyeballs will be pampered with all the pixel-packed sharpness they can handle.
From our testing, the iPad mini 4 is a tad brighter than than the 9.7in iPad Air 2 – just over 12% brighter, in fact – but again this isn't a reason to choose between them. Both reproduce a very similar range of colours, and have a similar contrast ratio, so photographs and videos look great on either device.
As for the iPad Pro, it's impossible to say exactly how it'll stack up, but rumours suggest that the Pro may get a 'wide-gamut' display that's capable of producing a larger range of colours than its stablemates. Given its 'Pro' moniker, and potential applications for photography and design work, this would make a lot of sense.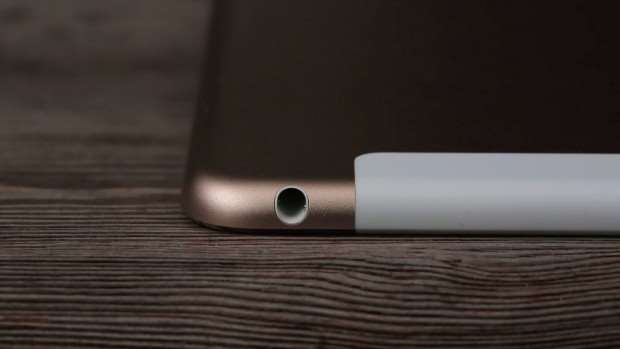 Tempted to save some money and buy an iPad Air or iPad mini 2 or 3 instead? There are a couple of things to bear in mind. Firstly, the iPad Air has similar image quality to its successor, but as there was a larger gap between the LCD display and the glass covering it, and an inferior anti-reflective coating, it is much more prone to glare and reflections. A minor thing, but worth mentioning.
On the other hand, though, the iPad mini 2 and 3's displays are noticeably inferior to the iPad mini 4, which introduced a completely new panel that covers a much, much wider range of colour. Compare the three, and the older two models look washed out by comparison. Consider yourself warned.
iPad mini vs iPad air vs iPad Pro: Performance & battery life
You can summarise this entire section with the following phrase: bigger is better. The iPad mini 4 uses Apple's dual-core A8 processor alongside 1GB of RAM, but the iPad Air 2 ups the ante with double the RAM and a triple-core A8X processor.
What does this mean in practice? Well, not a huge amount, really. We've tested iOS 9's split screen and multi-tasking features and, side-by-side, the iPad Air 2 and iPad mini 4 perform very similarly indeed.
The only likely differences you'll see will be in apps that actually push the processor and RAM really hard – for instance, music-making apps such as iMPC Pro may run out of horsepower if you load up too many samples and use too many sound-mangling audio effects.
We've not tested the iPad Pro – nor has virtually anyone else, in fact – but with the latest Apple A9x processor taking the helm alongside a rumoured 4GB of RAM, this thing is set to be a beast. Apple may not have been joking when it said the Pro was going to be faster than "80% of portable PCs".
Some benchmarks that have appeared on the web appear to back this up, too. With reported scores of 2109 and 5501 in Geekbench 3's single- and multi-core benchmarks, the Pro is looking to be between 16 and 22 percent faster than the iPad Air 2.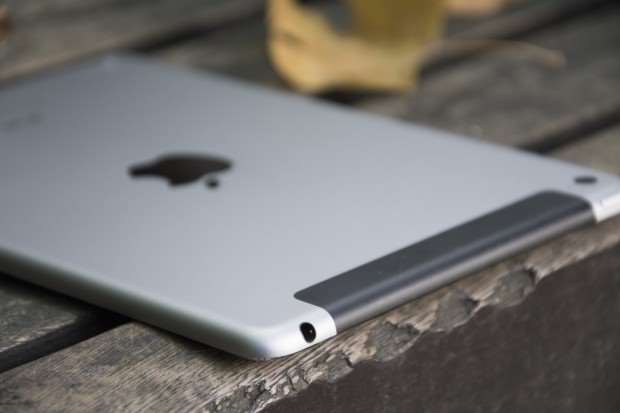 What about the iPad mini 2 or 3 and iPad Air? Well, as these use the older Apple A7 processors, they aren't up to the standards of their more recent peers, and compared to the latest models are around 20 percent slower in the Geekbench 3 multi-tasking tests. This really doesn't matter much for most tasks, but get stuck in with iOS 9's latest multi-tasking features and the old models stutter and pause far more regularly.
Battery life is pretty similar across the board. In our battery tests, we loop a high-definition video until the battery runs out, and all of the iPads new and old lasted between 9 and 11 hours.
The new models are a tad more efficient, however: the new A8 processor in the iPad mini 4 helped it last one and a half hours longer than the iPad mini 2 and 3. Given that Apple quotes the same 10 hours of Wi-Fi-connected web surfing for all three models – iPad Pro included – there's likely to be nothing to choose between them.
iPad mini vs iPad air vs iPad Pro: Features & accessories
A whole industry is sustained by the insatiable demand for iPad accessories. Whether you want waterproof, shockproof cases to turn your mini or Air into a go-anywhere wonder-tablet, or you just want to prettify and personalise your tablet, then there are countless accessories to choose from. It's also possible to turn your iPad into a miniature laptop-substitute by adding a bluetooth keyboard or keyboard case.
That's not all, however. There's a hugely impressive array of more ingenious accessories for the standard iPads, such as MIDI piano keyboards, guitar interfaces for recording into audio apps, pressure-sensitive drum pads and field-recording microphones.
That's not counting the emerging breed of professional-class video and audio hardware which use iPads as handy touch-sensitive control panels. The iPad is a very versatile device.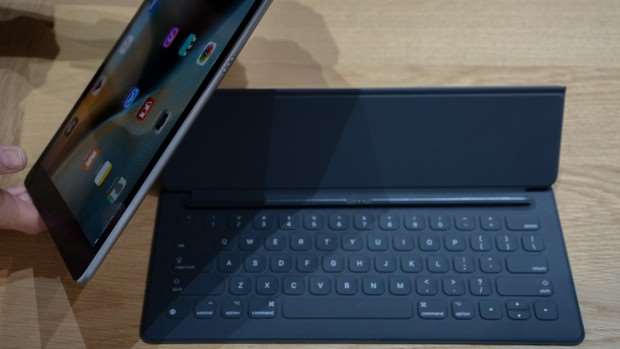 However, it's the iPad Pro that's the undisputed business accessory heavyweight – at least for the moment. Where the other iPads have to make do with third-party keyboards, the iPad Pro gets the Apple-designed Smart Keyboard – a magnetic docking keyboard which folds up and over the Pro's screen when it's not in use. It's much, much bigger and more spacious than the third-party equivalents on the smaller iPads, too, so promises to help the iPad Pro pull a far more convincing laptop impression.
The other big news for the iPad Pro is the Pencil. Apple claim that this pressure-sensitive stylus is capable of doubling as a fountain pen, watercolour brush and calligrapher's nib. For precise, exact control which just isn't possible with a fingertip – which is exactly what you need in the design, photographic and CAD apps which Apple touted at the launch event – it's set to make the Pro a far more capable companion than its more petite family members.
Don't forget – you only get Touch ID fingerprint security and 802.11ac Wi-Fi on the newest generation of iPads. The iPad Air, iPad mini 2 and iPad mini 3 all make do with 802.11n – if you want the very bestest Wi-Fi performance with your shiny new 802.11ac router, then it's something to bear in mind.
iPad mini vs iPad Air vs iPad Pro: Cameras
Although many tourists would probably disagree, the iPads (with perhaps the notable exception of the iPad mini) are not something you'll want to use as a camera very often – they're far, far too big. But although you're unlikely to buy a tablet for its camera, the iPads really are quite capable.
The newer iPad Air 2 and iPad mini 4 improved significantly on the previous models, upping the sensors from 5 to 8 megapixels, and adding the quick-shot Burst features and ultra-slow-motion video capture features which Apple introduced with the iPhone 6 and iPhone 6 Plus.
If you really can't resist the temptation to whip out your tablet and capture some multi-megapixel moments, then they'll do a surprisingly good job, serving up detailed, colourful photos in a wide range of shooting conditions. And if the Air and mini just aren't big enough for you, well, the iPad Pro serves up the same camera sensors in a much bigger package.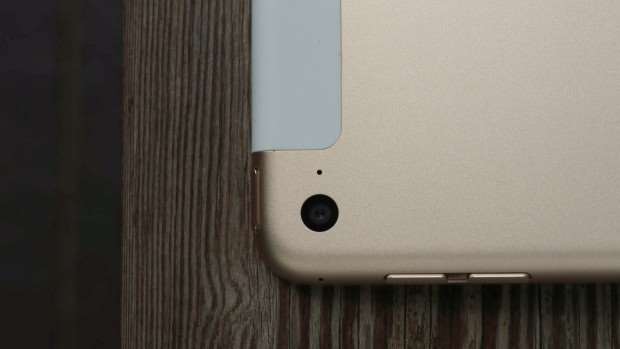 But what about selfies? All the iPads also have a 1.2 megapixel front-facing camera for 'selfies'. Good grief.
iPad mini vs iPad Air vs iPad Pro: Price
As you probably suspected, bigger is pricier when it comes to iPads. Of the new generation, the 16GB iPad mini 4 kicks off proceedings at $569; the 16GB iPad Air 2 bumps the price to $699. Moving from 16GB to 64GB storage costs $130 extra whichever of the smaller iPads you choose, and moving up to 128GB adds another $130. Fancy 4G? That'll be $160, please.
That's going to be pocket money in comparison to the iPad Pro, however – Apple's 12.9in tablet is going to probably cost twice as much as the other iPads, with a starting price of $1,249. Unusually, the iPad Pro only comes in 32GB or 128GB flavours, and the 128GB model costs $250 more than the 32GB version – and that's going to make it very, very expensive indeed. Oh, and you'll need to factor in extra for the Apple Pencil ($165) and more again for the Smart Keyboard ($269). Factor those in, and you'll be looking at choosing between an Apple MacBook, Apple MacBook Pro or an iPad Pro – it's in a whole different price category.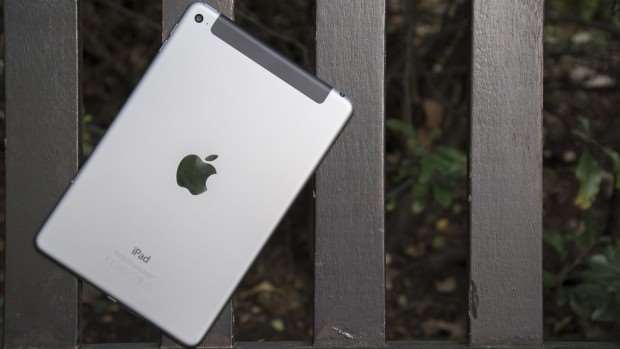 If this is all sounding just a tad too expensive for your tastes (or your wallet), then the iPad Air and iPad mini 2 are both sound alternatives – they have inferior cameras, lack Touch ID fingerprint security, and are a tad slower, but they're still pretty great tablets. The 16GB iPad Air is $569, and $629 for the 32GB version, but the iPad mini 2 is a bargain at $369 and $429 respectively.
Adding mobile broadband to the mix still costs an extra $160, though. Bear in mind, you might be able to still find the Touch ID-equipped 16GB iPad mini 3, but not direct from Apple – we spotted it for $449 via a Google Shopping search. It probably won't be around for long.
iPad mini vs iPad Air vs iPad Pro: Verdict
The sweet spot for many people will be the iPad Air 2. It's good-looking, long-lasting, offers enough performance to make the most of iOS 9's new features, and it strikes a great balance between screen size and portability. By comparison, the iPad mini 4 may not feel like enough of a jump from a big-screened phone – I love mine, and also own an iPhone 6 Plus, but not everyone will feel the same.
The iPad Pro, however, is a different league entirely – unless you genuinely need the pressure-sensitive stylus, and will take advantage of the forthcoming 'professional' apps, it's likely to prove overkill. And it's pretty darn expensive, too. Who knows, maybe that opinion will change when we finally get our iPad Pro for review.