Tactus has released a new video showing off its morphing touchscreen technology.
Resembling a normal touchscreen at first glance, Tactus' touchscreen tech enables physical buttons to raise up from a seemingly normal flat smartphone screen, allowing for improved typing, number dialling and gaming interaction.
Shapes and layouts can be adjusted as necessary and once you're done tapping away, the buttons recede into the screen as if they were never there.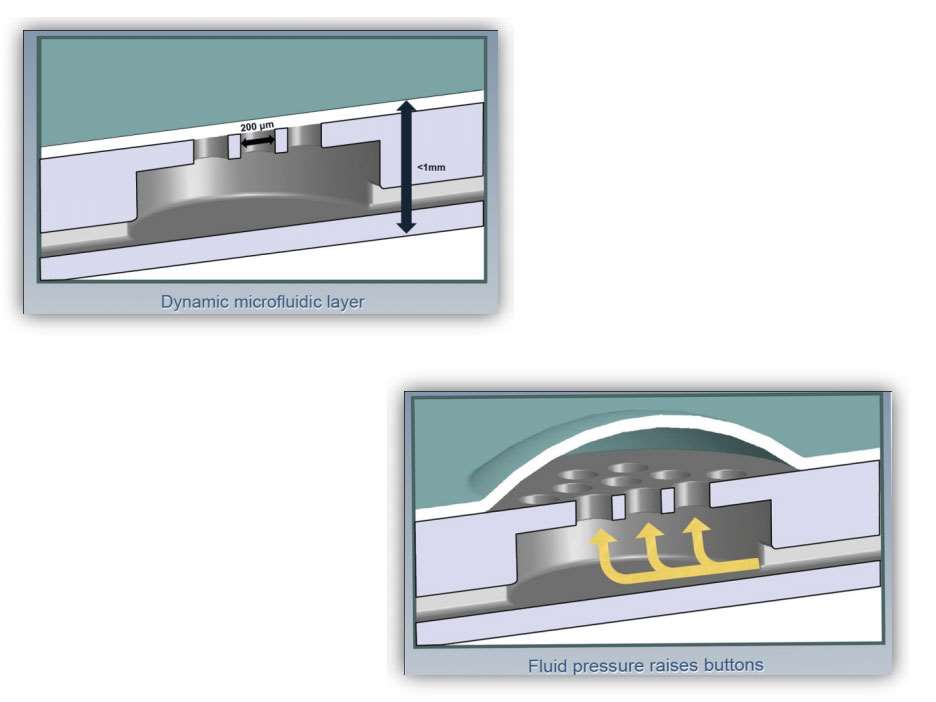 So how does it work? Well, we've glanced through Tactus' paper and from what we can gather the screen has micro channels beneath the top polymer screen layer, which are filled with a clear fluid.
When the fluid pressure increases, the fluid pushes up through holes against the top screen layer, causing it to expand and 'bubble up', forming a physical key for you to press.
It's an ingenious solution to improving the accuracy and naturalness of touchscreen typing and could revolutionise the entire smartphone, tablet and portable computing industry.
Check out the video below to see it for your own eyes.