WWDC, or Worldwide Developer Conference, or 'Dub-dub DC', is Apple's yearly conference aimed at, you guessed it, developers. It's a weeklong event with a focus on software, kicked off with a keynote that tends to include a handful of big announcements.
While the yearly September event is when Apple unveils its latest iPhone, WWDC throws the spotlight on the company's upcoming software updates. There are normally one or two pieces of significant hardware to be shown off as well – such as last year's reveal of the HomePod.
Here we break down the key information about WWDC 2018, from when it's happening to what the rumours are predicting in the way of announcements.
When is WWDC 2018?
WWDC 2018 will take place from 4 to 8 June, in San Jose's McEnery Convention Center.
WWDC in-brief
Apple's yearly developer conference
Expect iOS 12 reveal and a possible iPhone SE 2 launch
Rumours also point to a new Mac Pro
What will be announced at WWDC 2018?
Software
It's all but certain Apple will announce updates to its major software platforms, meaning we'll hear about: iOS 12, macOS 10.14, watchOS 5 and tvOS 12.
For iOS 12, the rumours are currently saying it will be a relatively sedate upgrade, with a focus on security and performance over substantial design changes. Expect Apple's augmented-reality offerings to get a push, along with the Health app.
Perhaps the biggest addition with macOS 10.14 will be the ability for iOS 12 apps to work with Mac computers. That merger would be a major talking point, although some analysts have said it isn't likely to happen until 2019.
With watchOS 5, we may see Apple's purchase of sleep-tracking company Beddit come to fruition with some integrated sleep monitoring in the Apple Watch. There will also probably be some new watch faces, and tweaks to the Control Center.
Hardware
While WWDC tends to focus on Apple's software offerings, rumours often swirl around new hardware announcements. Last year the company lifted the lid on its HomePod speaker system, and this year the talk is about a potential follow up to the iPhone SE. The evidence for this is pretty convincing, so there's every chance Apple will unveil its latest affordable handset in June.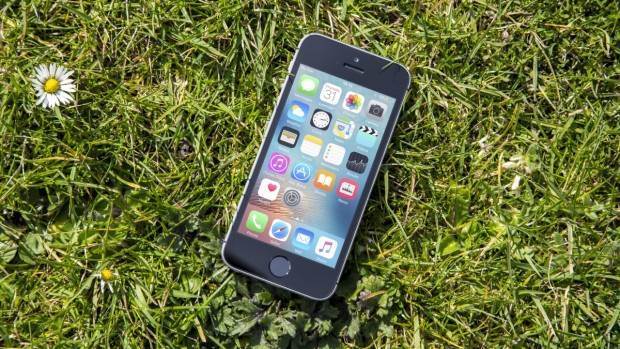 An Apple Watch Series 4 launch is possible, but unlikely. Much more likely is an update to Apple's MacBook range, particularly if this happens alongside the rumoured ability to use iOS apps on a MacBook. What better way to show off this feature than with a new laptop?
Also probable is the long-awaited update to the Mac Pro. Apple has even said it is working on the hardware in a press release:
"In addition to the new iMac Pro, Apple is working on a completely redesigned, next-generation Mac Pro architected for pro customers who need the highest performance, high-throughput system in a modular, upgradeable design, as well as a new high-end pro display."
Could WWDC 2018 be the time for Apple to debut its Mac Pro? Given the developer focus of the event, it would be a fitting place to unveil the new workstation. We'll know for sure at the beginning of June.