Tesla CEO and founder Elon Musk has revealed that the highly-anticipated Model 3 electric car should be revealed in 2016, with a launch in 2017.
"I mean, we are hoping to show off the Model 3 in approximately March of next year", said Musk during the Tesla Earnings conference call last week.
"Again, like, don't hold me to that month, but that's, like — that's our aspiration".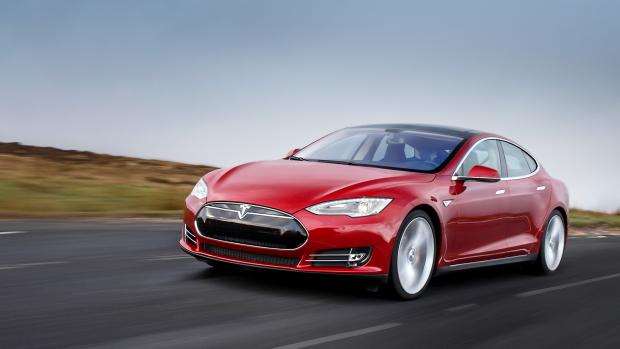 Anticipation around Tesla's new car is high because it really could be the driving force behind an affordable electric car revolution. Priced at just US$35,000 before tax incentives are factored in, the Model 3 would be a stylish sub-$40,000 electric car.
For comparison's sake, that places it in the same ballpark as a Seat Leon, Audi A3, Ford Fiesta or Volkswagen Golf. Add in the benefits of reduced fuel costs, larger storage capacity and roomier cockpit thanks to a removal of the combustion engine, the Model 3 is an enticing prospect.
Before we get caught up in what 2017 could bring for electric cars, it's worth remembering that Tesla has a reputation for missing its release windows. Despite Musk presenting a rather liberal window of an entire year for the Model 3, Tesla's previous new car - the Model X - is only just coming to market now, two years after its intended release date.
Despite a potential delay, the fact that the Model 3 is on the way at all is an incredibly enticing prospect for those sitting on the fence about electric cars.
Tesla may have set the electric car market alight - or essentially built it from the ground up - but it hasn't been able to make a commercial dent in the automotive industry doing so. The Model 3 should be the success story they need to really shape the industry in a similar way to Toyota's affordable Prius model.
It's clear that the limited number of dealerships and the compromises drivers have to make when buying a premium vehicle have made Tesla a hard sell. The cheapest Tesla, the Model S 70D, still costs over AU$106,000.
If the, so far unseen, Model 3 can deliver the same level of premium quality, alongside decent battery life and present it in a package costing AU$66,000 less, it's hard to believe Tesla hasn't found the key to unlocking the market.
This article originally appeared at pcpro.co.uk