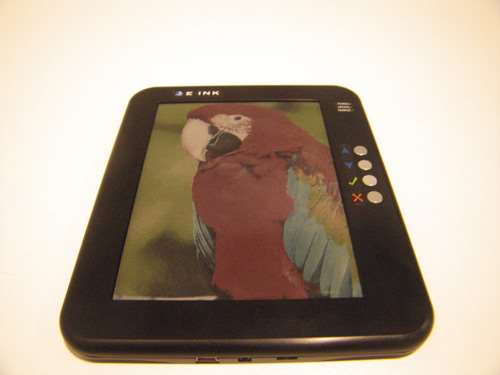 A new Amazon Kindle touting a colour E Ink screen could be with us by Christmas. In a private meeting, E Ink told our colleagues at Stuff.tv that a colour E Ink device will be launching in the next three months.
The company wouldn't confirm that Amazon's Kindle was its chosen partner for the device, but it already manufactures screen tech for the online giant and for Sony's Reader, so we'd expect a big name to be attached to the exciting new ebook reader.
The move would open up the ebook market to comics, magazines and books with colour illustrations and could present a viable alternative to the many LCD-screened tablets already available.
We were also shown some cool treats that could be making a splash soon, like a USB stick with an E Ink capacity indicator, a snowboard with an E Ink display at the front for compass data (pictured bottom), a credit card that shows individual transaction numbers and mobiles with passive front screens. Who said E Ink was boring?