Microsoft will reveal "the next chapter" of Windows 10 at a special press event on 21 January next year.
As per ususal for this kind of event, the official invite, shown below, reveals little in terms of detail. However, with Satya Nadella, Terry Myerson, Joe Belfiore, and Phil Spencer all in attendance, it's possible to devine what kinds of subjects Microsoft will be touching on during the event.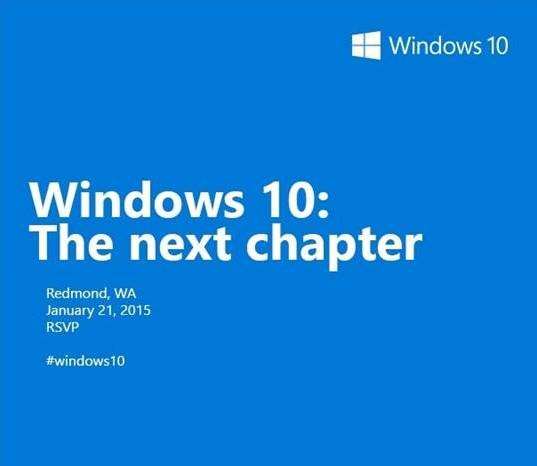 That Terry Myerson and Joe Belfiore will be speaking at the event isn't exactly a surprise - they're the top dogs at the Operating Systems Group and this is a Windows 10 event. The normal set up for these two is for Myerson to give a keynote speech on the new OS, and Belfiore following up with a live demo of the new features Myerson has spoken about.
Nadella's attendance is also to be expected. As the CEO of Microsoft he wall almost certainly deliver the first keynote, setting the whole tone of the event, introducing the key points, and of course talking up the company's "mobile first, cloud first" and "one Windows across all devices" strategies.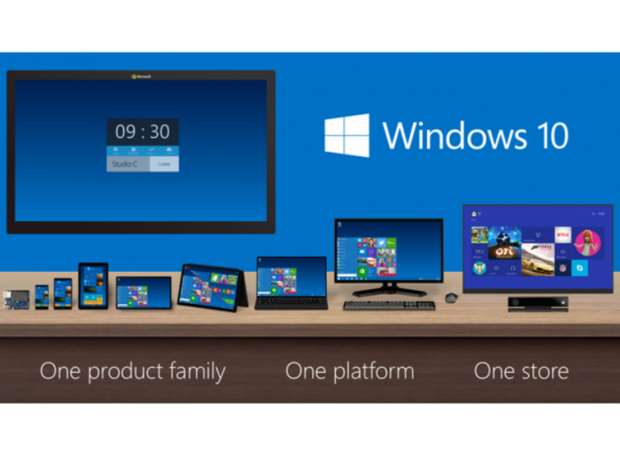 However, there is one wild card in the pack, and that's Phil Spencer, the head of Microsoft's Xbox division, as well as the video game production wing of the company, Microsoft Studios.
Previously, Microsoft has said that Xbox won't immediately be included in its "one Windows" vision, so his presence is a little odd to say the least. Nevertheless, this obviously means there will be some kind of Xbox announcement at the event.
Windows 10 consumer version or Tech Preview 2?
There are three possibilities of what will be unveiled at the event: the full consumer version of Windows 10, a second Windows 10 Technical Preview, or Windows 10 Consumer Preview.
There's quite a strong argument against this being the full consumer version. Firstly, Microsoft has given the deadline of April 15 as the cut-off point for the Technical Preview. There would seem to be little reason to show off the full consumer version of Windows 10 before that testing is finished.
Windows 10 Technical Preview 2 is a possibility, as Microsoft's operating a rolling update model. However, given the company has been rolling out continuous build updates to those in the Technical Preview programme, you have to ask why Microsoft would hold a special event for this one.
This leaves the final option of a Consumer Preview. It would seem reasonable that Microsoft would hold a special event for that kind of major change. Additionally as the event is an all day event - which is quite unusual - it could mean the journalists in attendance will have a chance to experience whatever is revealed firsthand.
We'll be sure to keep our readers updated with all the latest developments, as well as a having a live blog of the keynote speech on 21 January.