Sponsor Zone
Orca Tech is the only Value Added Distributor in the ANZ marketplace solely focussed on Cyber Security and Analytics. We represent best of breed products in their specific areas of security expertise and focus heavily on Partner Enablement to ensure partners have the necessary access to Sales, Technical and Marketing tools to succeed in a highly competitive industry
Meet the team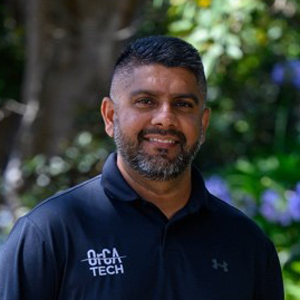 Sen Arumugaiyer
National Account Manager
sena@orcatech.com.au
+61 419 432 972
Sen has been working in the Cyber and Analytics Channel for nearly 15 years predominantly within the distribution market. Has a strong understanding of how the channel operates and what drives vendors. This enables him to be invaluable to our vendors and partners delivering outcomes that drive profitability. Considers himself a student who loves to learn, is curious and has a growth mindset. A would-be influencer who displays innovation and enterprise mindset.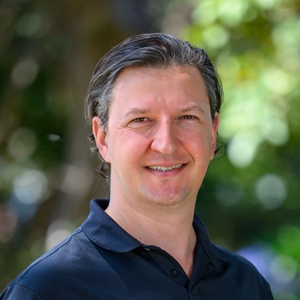 Daniel Djunjek
Technical BDM
danield@orcatech.com.au
+61 417 558 070
Daniel has worked for over 20 Years working in IT Distribution with a solid understanding of the value chain that distribution offers to the channel. Daniel has worked with a breadth of market leading vendor offerings in one of the fastest growing market segments – Cyber Security. Working with Orca Technology helps to drive disruption and profitability for its partner community with specialised sales, per-sales and marketing capabilities.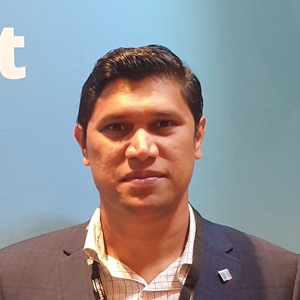 Srini Krish
Business Development Sales Engineer
srinik@orcatech.com.au
61 410 209 290
Srini has 15 years of IT Security Experience in various roles and is focused on delivering Enablement and growth for Orcas Partners. He enables partners to build Secure solutions, accelerate customer success and drive demand by leveraging Orcas Value Addition. In an ever-changing Cyber landscape, it is important for Partners to be agile, and Orca and its team are committed in delivering value to the Partners.
Sessions
Check Point Harmony - Highest Level of Security for Remote Users
Check Point Harmony is the industry's first unified security solution for users, devices, and access, consolidating six products to provide uncompromised security and simplicity for everyone. It protects devices and internet connections from the most sophisticated attacks while ensuring Zero-Trust Access to corporate applications - all in a single solution that is easy to use, manage and buy.
Unified Cloud Native Security with Check Point CloudGuardeckpoint CloudGuard
Learn how Check Point CloudGuard can help you unify security for your multi-cloud environments and enhance your network security, posture management, application security, and centralize visibility.