Microsoft's Surface Pro range of tablet hybrids has been so successful that even Apple has attempted to copy the recipe with the iPad Pro. The most successful rival, though, might come from a totally different quarter: HP and its new Elite X2.
Design
I say Surface Pro-style; in fact, I should probably say Surface Pro-copy, because there's more than a passing resemblance between the two.
The HP Elite X2 is made up of two parts: tablet and slimline detachable keyboard. The tablet is slim and light, measuring 8mm from glass to rear (that's slimmer than the Surface Pro 4, incidentally); it weighs 840g, and has, just like Microsoft's hybrid, a hinged kickstand built into the rear of the tablet.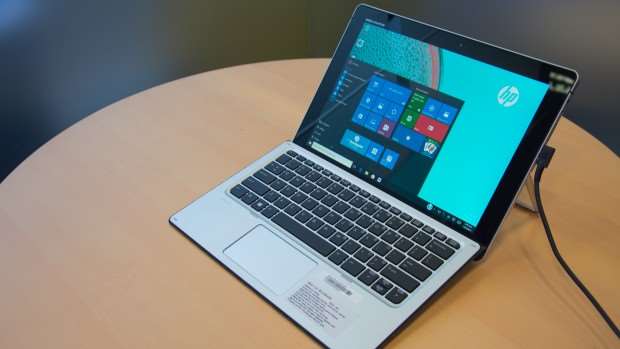 The X2's keyboard attaches magnetically to a docking port on the bottom edge of the tablet, and just like the Surface Pro, this can be tilted up for a more comfortable typing angle by folding it along a seam near its top edge and snapping it magnetically to the X2's lower bezel.
The similarities to Microsoft's hybrid are uncanny, even down to the X2's angled bottom edge. The X2 isn't entirely identical to the Surface Pro 4 though – in some respects, it's better, and not only because the tablet part is slimmer and lighter.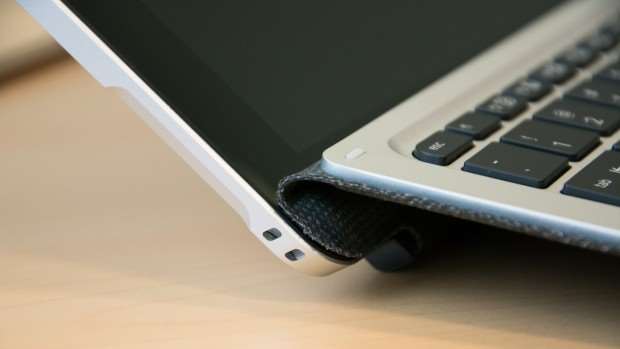 A close look reveals a greater array of connections. There's a full-sized USB 3 socket on the right edge, accompanied by a USB Type-C (primarily intended for docking station connection). On the left below the power and volume buttons, you'll find a SIM card slot, betraying the presence of an integrated 4G modem, and there's even a Kensington lock slot.
OK. the latter isn't of the device's connectivity, but it is important for those who leave their laptops on their desks overnight. And it's another feature the Surface Pro 4 doesn't have.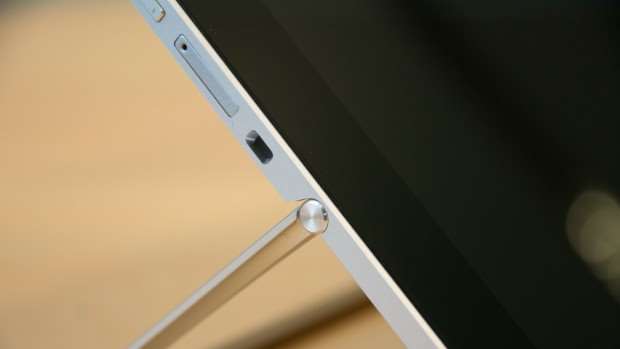 Keyboard
Although Microsoft's Type Cover is vastly improved this year, HP has pushed the boat out with the Elite X2's, backing the keys with a sturdy aluminium plate and borrowing the mechanics, lock stock and two smoking barrels, from the firm's flagship ultraportable laptop - the HP EliteBook 1020.
It's brilliant. The key action is crisp, the keys are well spaced and backlit, and – most importantly – it doesn't feel like you're typing on a shoebox when the keyboard is tilted up at an angle.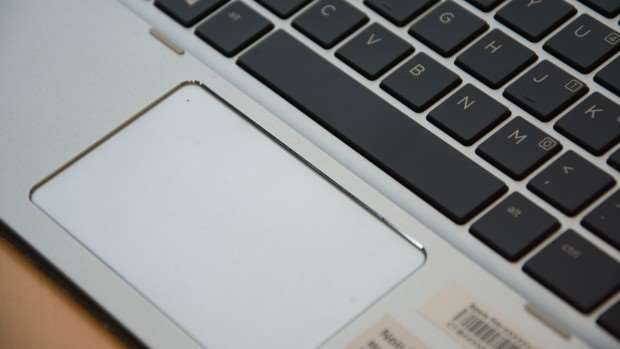 With this keyboard, you'll be able to comfortably tap away at all day; it's a remarkable achievement by HP's engineers.
Luckily, the X2 hasn't borrowed the EliteBook's weird haptic touchpad, instead preferring a mechanical clicker. This is surprisingly large and when I used it (all too briefly at the demo) it seemed to work well. Prolonged use might raise some niggles but it looks as if the HP Elite X2 has it nailed here.
Next: business-friendly features