HTC has launched a withering assault in the past two months on Apple's dominance at the top of the smartphone tree. First the Desire appeared, and then HTC followed up with the Legend appeared, with its beautiful aluminium chassis and slick operation. The competition is getting fierce.

Design
The Desire is the Legend's bigger brother in every respect: it has a larger 3.7in screen with a bright OLED panel, and higher resolution at 480 x 800. It's also chunkier overall, measuring 60 x 11.9 x 119mm (WDH) and weighing 135g. The finish isn't quite as lovely as the Legend's solid aluminium, but the soft-touch plastics that wrap closely around the phone's core lend it a solid and hard-wearing feel.

The result is a truly luxurious phone - and one that, despite its larger screen size and resolution, is no more difficult to pocket than an iPhone 3GS.

Browsing speed
More importantly, it feels just as slick in use. Thanks to its 1GHz Snapdragon processor, the Desire does everything instantly, without pause or delay. Web pages load quickly, pinch zoom gestures work without lag, and the automatic screen rotation enabled by the device's accelerometer occurs as soon as you turn the Desire on its end, instead of a second or two later. Our tests back up that feeling of speed. Load the BBC homepage over a quick Wi-Fi connection and it will take, on average, a mere ten seconds. That's slower than the iPhone 3GS, but not by much.

In the Acid3 standards test it scored a creditable 91, so it will load most websites accurately, as well as quickly. But that isn't the headline: the inclusion of Flash Lite 4 is. Although still not full fat Flash (Adobe has promised this to Android phone owners later in the year), we found it worked very well with the majority of interactive web content. Embedded YouTube video played successfully, as did video on the PC Authority website.



The Desire's soft-touch plastic chassis feels hard-wearing and lovely to hold
Touchscreen and interface
Augmenting the feeling of all-round quality is the accuracy of the touchscreen and reliability of the onscreen keyboard. It feels superbly responsive, and the addition of HTC's superb Sense UI overlaid on top of Android means text entry works brilliantly, with iPhone-alike text prediction. Most of the time, you don't even have to worry about being too accurate: tap cack-handedly away and, more often than not, you'll be rewarded with perfectly readable text. And if you find this accuracy isn't enough when web browsing, the optical D-pad beneath the screen offers an effective alternative means of navigating.
Just as with the Legend, the inclusion of Sense makes the Desire much easier to use than phones running unadulterated Android. It means the Desire has a whopping seven home screens to choose from, which can be quickly navigated with the handy helicopter view: on the home screen, just pinch as if to zoom out and up pops a thumbnail overview. You also get the slickest social networking integration around, with updates from Flickr, Twitter and Facebook all integrated under HTC's Friend Stream app, and contact info amalgamated in the People widget.
Wireless, GPS, camera,
As you'd expect, the Desire boasts the full array of wireless data support - 7.2Mbits/sec HSDPA, Wi-Fi, and Bluetooth - plus A-GPS, an accelerometer, FM radio, proximity and light sensors, and a digital compass. Perhaps the least impressive aspect of the Desire's hardware line-up is its camera, whose 5 megapixels look a little underfed compared with the Sony Ericsson Xperia X10's 8.1-megapixel one. But it makes up for this a little by including a single LED flash, autofocus and touch exposure/focus. It's possible to take reasonably good quality photos with the Desire, although the video at 800 x 480 and just 15fps is much less impressive.
Battery life
A bigger potential sticking point is the battery life, but the Desire vaults this hurdle too. Our tests, carried out on all smartphones we review, simulate moderate use over a 24-hour period, and the Desire completed them with 60% of its capacity remaining at the end. It's a notch better than the iPhone 3GS, superior to the Desire's little brother, the HTC Legend, and above average for a smartphone with such a large, bright screen. Heavy users will need to charge once a day, though.
Conclusion
The HTC Desire is a quality smartphone, then, and one that has no weakness worth quibbling over. It's well designed, extremely fast and responsive, and a joy to use. And not only is it the match of the iPhone 3GS physically, it's also much better value. And while the iPhone 4 looks impressive, given the presence of Android 2.1 with Sense, slick design, 1GHz CPU and access to Flash-based websites and apps, the Desire will give Apple's new phone a run for its money.
Deciding on whether this phone could replace the
iPhone 3GS
as PC Authority's A-List handset was a more tricky decision. Apple's App Store, after all, is still superior to Android's Market and that almost swung things back in the iPhone's favour. But, all things considered, our feeling is the Desire just edges it due to its OLED screen and web-browsing ability.
The big question is how this phone will stack up against the new
iPhone 4
. Apple's new phone is due to
go on sale in Australia on July 30
. Until then, this is the smartphone to own, and even once the iPhone 4 arrives, the Desire will remain an excellent rival.
Also see: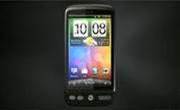 HTC Smartphone Buyer's Guide: including the just-launched HTC Desire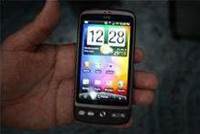 HTC Desire vs iPhone: how the Desire bucks Apple's approach