The OnePlus 3 is one of the most highly anticipated smartphones of 2016 so far, and it has a lot to live up to.
Its predecessor, the OnePlus 2, has been my pick of the sub-$600 smartphones ever since it launched last year, and is still on sale at AU$450. The new model is $150 more expensive, so is the OnePlus 3 worth the price hike?
Immediate impressions are positive. Although the phone has the same 5.5in-sized screen as the OnePlus 2, elsewhere, it's all change. The headline specifications see the new phone move to the faster, more efficient Snapdragon 820 processor, with twice the amount of RAM. The OnePlus 3 has NFC in addition to a front-mounted fingerprint reader, allowing it to be used for contactless payments via Android Pay. Although the screen is the same size, OnePlus now employs AMOLED tech where its predecessor had an IPS display. And the camera sees an upgrade in resolution and features.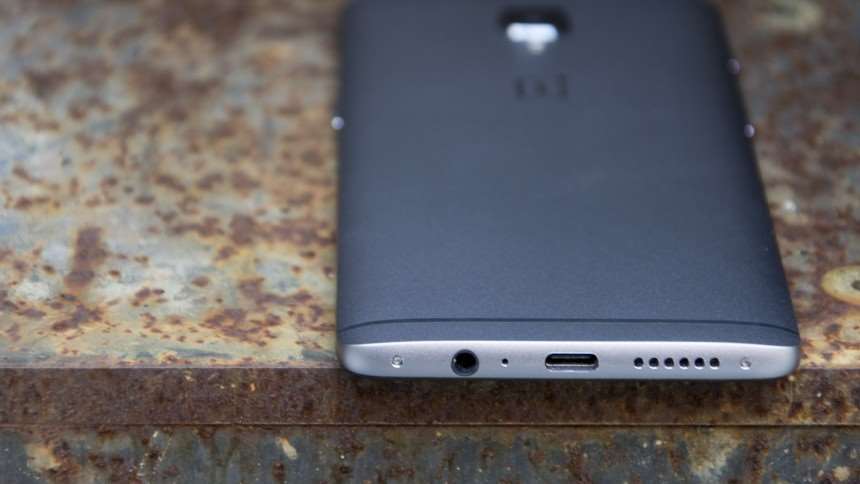 I wasn't quite as bowled over with the design when I first clapped eyes on it. It looks bland from a distance; a design that's indistinct, that looks eerily like the long-lost love child of the HTC One M9 and Honor 5X, that simply doesn't make a statement.
Get it in your hand, however, and it's a different story. The OnePlus feels robust and refined in all the right ways. In fact, you know what? It's great. Really great. Forget about the bland looks – the OnePlus 3 is fabulous value.
In fact, if you gave this to me and blanked out the logo, I'd guess it was a far more expensive handset, closer to $1200 than $600. It's lighter and slimmer than the OnePlus 2, shaving 17g off that phone's weight and 1.5mm off its thickness, despite having the same-size screen, and it's packed with lovely little details. The edges of the screen are slightly rounded, the buttons have a solid, positive click, and the do-not-disturb slider on the left edge has a lovely mechanical snick to it.
That slider was one of my favourite features on the OnePlus 2, and it's great to see it here as well. Being able to put the phone into silent mode at the flick of a switch is so useful you have to wonder why more Android manufacturers haven't done it before.
And it's combined here with other practical features as well. The fingerprint reader sits below the screen in the middle, and it's as responsive and reliable as you'd hope it to be. There's also a dual SIM slot on the left-hand edge, although you don't get a microSD slot to expand the phone's 64GB of internal storage.
Performance and battery life
Enough of the shallow frippery, however, and on to the meat of the subject. How does the OnePlus 3 compare with its rivals when it comes to raw performance?
First of all, let's pick out those rivals. At $609 SIM-free (and remember, there's no invite system this year, so you can buy one outright now), it's up against a number of strong alternatives. There's the Nexus 5X, which retails at $579; the pricier, but incredibly good-value Nexus 6P, currently on sale for $899; the cheaper Motorola Moto G4, which at $429 gives many a more expensive smartphone a run for its money; and the OnePlus 3's own stablemate the OnePlus 2, which is down to $450.
That's a pretty strong selection of smartphones, and yet the OnePlus 3 batters them all on the performance front. Just check out these graphs:


The OnePlus 3 gains average frame rates double that of its nearest competitors in the graphics-heavy GFXBench GL tests. (Its native resolution is 1080p, which explains why the frame rate is the same for both tests.)
The Geekbench results are equally impressive, with the OnePlus 3 holding a huge advantage over the rest of the pack. Its Snapdragon 820 processor, backed here by an enormous 6GB of RAM, is a beast and kills the competition stone-dead. In fact, you have to move up to the likes of the Samsung Galaxy S7 and iPhone 6s Plus before you find a smartphone that can compete.
As you might expect, the phone feels ultra-responsive, and there's pretty much nothing I've found that fazes it. The big question is, how does all this power affect battery life? The answer is, as long as you're not playing hardcore 3D games all day, not at all.
In our video-rundown battery-life tests, the OnePlus 3 outlasted every one of its mid-price rivals once again, sailing on past the Moto G4's time of 13hrs 39mins by an impressive margin of 3hrs 17mins, even challenging the all-conquering Samsung Galaxy S7 for stamina. For reference, the Samsung lasted 7hrs 48mins in this test.

I haven't used the phone long enough to draw any firm conclusions about how this translates to real-world use, but you can bet your bottom dollar it will comfortably last a day of moderate use and a day and a half if you're careful.
I'll be updating this review with my ongoing impressions on battery life over the next week or so, but for now, it's looking good – very good indeed.
OnePlus' new Dash Charge quick-charging technology is almost as impressive. Using the charger supplied in the box, the OnePlus 3 reached 50 percent in 23 minutes, 75 percent in 35 minutes and 100 percent in 1hr 14mins. So even when you do eventually run out of juice, you'll be back up and running in no time at all.
Next: display quality
Display quality
So far, so amazing. In order to gain an Alphr recommendation and the full five stars, however, a smartphone has to do everything well, not just one or two things. So is the screen up to scratch?
Alas, not quite. First, the positives: it's big, at 5.5in, and although its 1080p resolution doesn't look as impressive on paper as, say, the Nexus 6P's 1,440 x 2,560 resolution, it's as sharp as anyone needs at this screen size.
It uses an AMOLED panel, so the black level and contrast are perfect, and it goes pretty bright as well. In fact, it's brighter than most AMOLED screens, reaching an impressively high 415cd/m2 with the brightness slider adjusted all the way to the right. Only Samsung's AMOLED-equipped phones reach a higher brightness than this, and then only when auto-brightness is enabled.

And now for the negatives, which principally surround colour balance and colour accuracy. In short, OnePlus hasn't been able to tame the tendencies of AMOLED to oversaturate. Photos and videos look great – and the screen covers 100 percent of the sRGB colour gamut, ensuring vivid tones and lots of subtle variations – but certain graphics and icons take on a strangely candy-colour, neon quality.
This isn't a huge problem, and it's certainly an issue I'd be prepared to live with, but while good, the OnePlus 3's screen doesn't reach the same heights as the best smartphone displays on the market.
The same can be said about camera quality. The OnePlus 3 has a 16-megapixel camera at the back and an 8-megapixel one at the front, but it's the rear camera I'm most interested in here.
On the hardware front, the OnePlus 3 has all the right elements in place. It has a fast phase-detect autofocus system that locks onto subjects in a jiffy, without hunting back and forth. It has a nice, bright aperture of f/2, and there's also optical image stabilisation (OIS) to help keep images captured in low light nice and crisp.
The Nexus 6P can't beat this set of features. It has an equally bright aperture of f/2, plus fast laser-assisted autofocus, but no OIS. On the other hand, the 6P's 1/2.3in sensor is larger than the OnePlus 3's 1/2.8in sensor.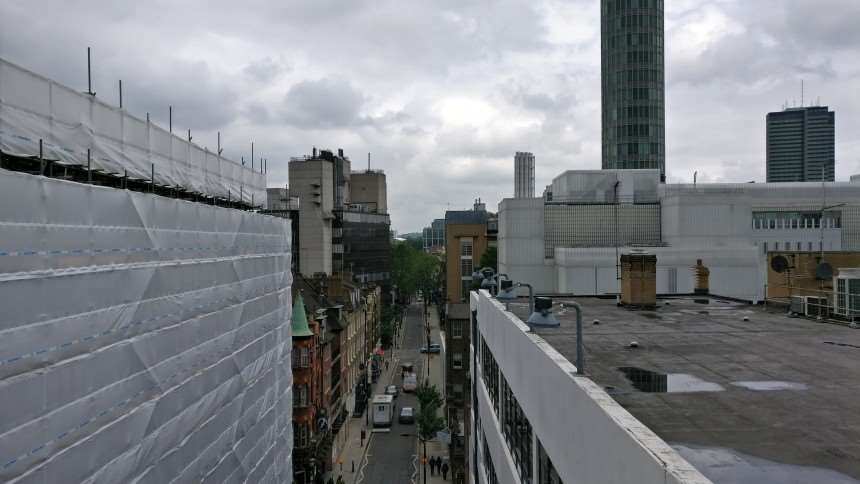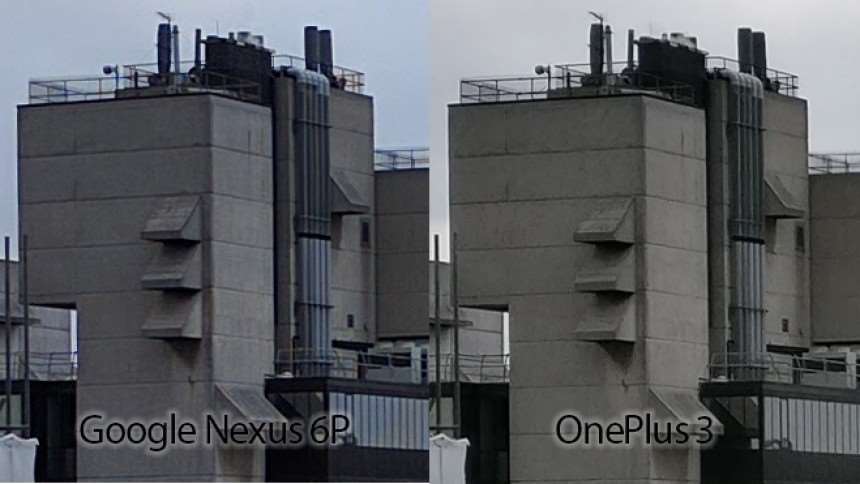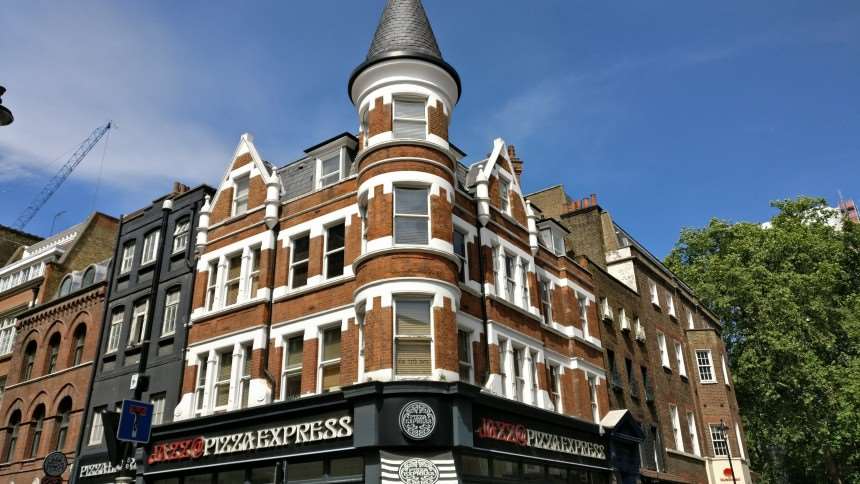 In practice, this means the Nexus 6P's camera holds the edge in outright quality, with slightly less noise marring the fine details and more refined colour reproduction, but the OnePlus 3's camera wins in terms of reliability. When you hit the shutter button on the OnePlus 3, it's less likely to come out blurry.
Either way, the OnePlus 3's camera is seriously impressive, as is its high-resolution, 8-megapixel front-facing camera, which captures a truly scary level of facial detail in selfies.
Verdict
Add everything together and there's no doubt that the OnePlus 3 is a superb smartphone. It marries top-level performance, an excellent camera, decent display quality and great design with a refreshingly simple Android skin to deliver a true flagship smartphone for silly money.
It's not quite perfect. The colour balance of the screen is a little squiffy, and there's no way of replacing the battery or adding extra storage via microSD. But you get 64GB as standard here, so you can't complain too much.
In fact, the biggest barrier to mass adoption of the OnePlus 3 will likely be the fact you can't buy one on contract. At this price, however, you'd be mad to pass it up. The OnePlus 3 represents a killer combination of price, performance and design, and there's no other phone that gets close. You should buy one. Now.