Display quality
So far, so amazing. In order to gain an Alphr recommendation and the full five stars, however, a smartphone has to do everything well, not just one or two things. So is the screen up to scratch?
Alas, not quite. First, the positives: it's big, at 5.5in, and although its 1080p resolution doesn't look as impressive on paper as, say, the Nexus 6P's 1,440 x 2,560 resolution, it's as sharp as anyone needs at this screen size.
It uses an AMOLED panel, so the black level and contrast are perfect, and it goes pretty bright as well. In fact, it's brighter than most AMOLED screens, reaching an impressively high 415cd/m2 with the brightness slider adjusted all the way to the right. Only Samsung's AMOLED-equipped phones reach a higher brightness than this, and then only when auto-brightness is enabled.

And now for the negatives, which principally surround colour balance and colour accuracy. In short, OnePlus hasn't been able to tame the tendencies of AMOLED to oversaturate. Photos and videos look great – and the screen covers 100 percent of the sRGB colour gamut, ensuring vivid tones and lots of subtle variations – but certain graphics and icons take on a strangely candy-colour, neon quality.
This isn't a huge problem, and it's certainly an issue I'd be prepared to live with, but while good, the OnePlus 3's screen doesn't reach the same heights as the best smartphone displays on the market.
The same can be said about camera quality. The OnePlus 3 has a 16-megapixel camera at the back and an 8-megapixel one at the front, but it's the rear camera I'm most interested in here.
On the hardware front, the OnePlus 3 has all the right elements in place. It has a fast phase-detect autofocus system that locks onto subjects in a jiffy, without hunting back and forth. It has a nice, bright aperture of f/2, and there's also optical image stabilisation (OIS) to help keep images captured in low light nice and crisp.
The Nexus 6P can't beat this set of features. It has an equally bright aperture of f/2, plus fast laser-assisted autofocus, but no OIS. On the other hand, the 6P's 1/2.3in sensor is larger than the OnePlus 3's 1/2.8in sensor.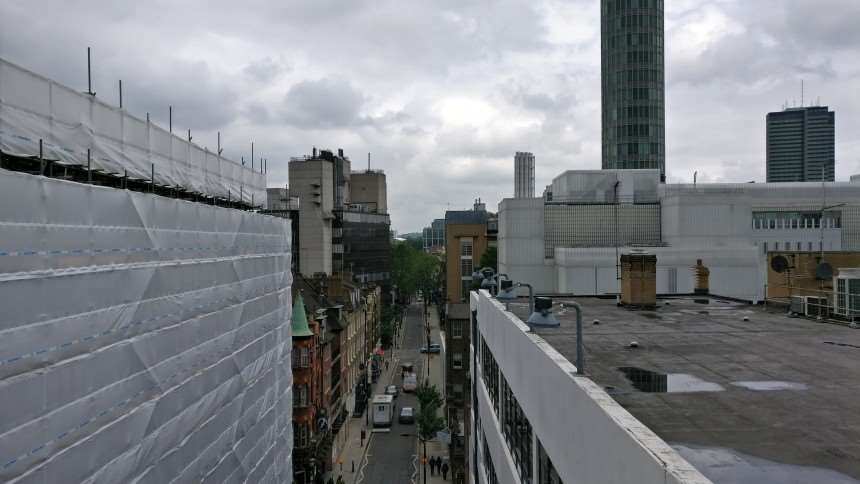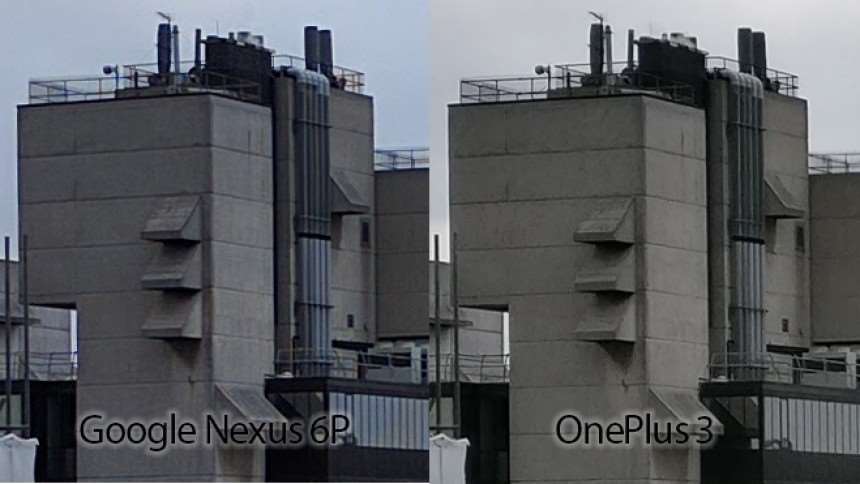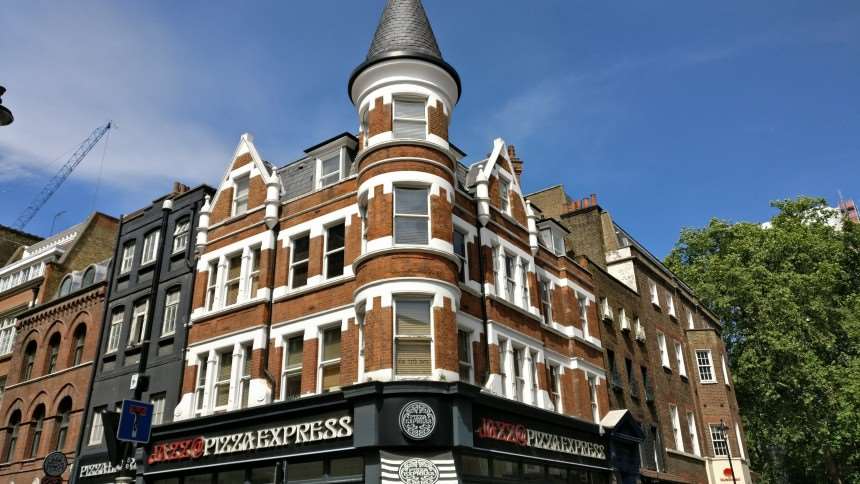 In practice, this means the Nexus 6P's camera holds the edge in outright quality, with slightly less noise marring the fine details and more refined colour reproduction, but the OnePlus 3's camera wins in terms of reliability. When you hit the shutter button on the OnePlus 3, it's less likely to come out blurry.
Either way, the OnePlus 3's camera is seriously impressive, as is its high-resolution, 8-megapixel front-facing camera, which captures a truly scary level of facial detail in selfies.
Verdict
Add everything together and there's no doubt that the OnePlus 3 is a superb smartphone. It marries top-level performance, an excellent camera, decent display quality and great design with a refreshingly simple Android skin to deliver a true flagship smartphone for silly money.
It's not quite perfect. The colour balance of the screen is a little squiffy, and there's no way of replacing the battery or adding extra storage via microSD. But you get 64GB as standard here, so you can't complain too much.
In fact, the biggest barrier to mass adoption of the OnePlus 3 will likely be the fact you can't buy one on contract. At this price, however, you'd be mad to pass it up. The OnePlus 3 represents a killer combination of price, performance and design, and there's no other phone that gets close. You should buy one. Now.