Ford has just introduced a new smartwatch app, allowing selected Ford owners to control their car using their wearable.
The catch? It currently only works for the following electric and hybrid cars – so if you have a regular car, you're out of luck.
Ford C-MAX Energi

Ford Focus Electric

Ford Fusion Energi
What does it do?
What's more, the app also lets owners lock/unlock their cars, and will allow them to pre-engage the air conditioning – making the cabin the perfect temperature just before they enter the car.
If you do get low on range, the app will use Google Maps to helpfully guide you to the nearest charging station, and when you're there, it'll let you know when your car is fully charged.
"The app gives drivers the ability to quickly check important data like available range before leaving on a journey – without having to access the mobile application on their smartphone," said David Hatton, Ford's manager of connected vehicles and services.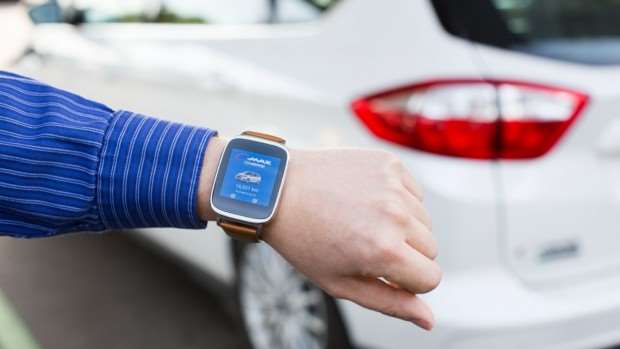 The connected car is already here
While Ford's move may seem futuristic, it's a sign of the changing perception of cars. BMWi announced a smartwatch app for its cars earlier this year providing similar functionality, and it's also one of the first apps to use Watch OS2's new Complications watch face.
Rather than an instrument of driving, cars can now be seen as the ultimate connected mobile device, and that means they'll need to be connected to our existing smartphones, wearables and computers. What's more, the nature of electric cars means that it's advantageous to know their power status, so it makes sense to have that information delivered to your wrist.
Although it may seem odd now, it won't be long before all cars will beam data to us, letting us know where they are, and their current status.
This article originally appeared at alphr.com